Our Administrative Team
STEP's admin team is dedicated to providing a safe, encouraging learning environment for all our clients. We believe everyone has strengths and talents. It is our job to give our clients the tools necessary to live their best lives.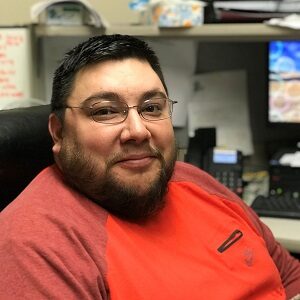 CORY LAWRENCE
Cory began working with people with disabilities shortly after his graduation from St. Cloud State University. Over twelve years later, the role still fits. Cory started as a STEP Program Coordinator in 2011 and was promoted to Program Director in 2016. Since January 2017, Cory has served as STEP's Executive Director. Outside of work, Cory enjoys spending time with his wife and two children along with being involved in community activities. Cory and his family call the Staples, MN, community home.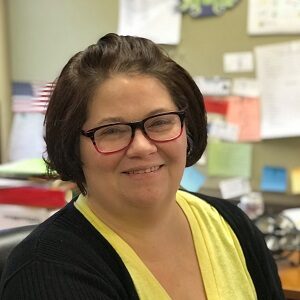 SAMANTHA JOHNSON
Administrative Assistant/Billing Specialist
In her position at STEP, Samantha is responsible for processing and submitting all billing to the state of Minnesota. She has worked for STEP for four years. Samantha started at STEP as Direct Support staff before transitioning to the supervisor role of one of the workshops. In March 2017, she began working in her current position. Samantha enjoys all the people at STEP and cannot picture herself working anywhere else. In her free time, Samantha enjoys spending time with her husband, Jeremy, their six children, and two grandchildren.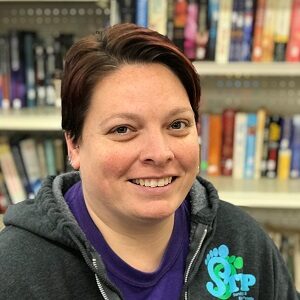 KAYLA LAWRENCE
As a Designated Coordinator, Kayla provides case management for people served and supervises STEP's Staples program. Kayla graduated from St. Cloud State University with a Bachelor of Science degree in Marketing. After working a few marketing and bill collection jobs, Kayla found her calling providing direct care to foster kids in 2004. In 2005, she moved back to the Staples area and started work at Oakridge Homes providing direct care to individuals with special needs. In 2008, Kayla started as a Mental Health Practitioner for Northern Pines Mental Health. With increased family demands, Kayla decided to accept a position at STEP in 2012. She provided direct care for 3 years prior to being promoted to Designated Coordinator. Kayla remembers jumping at the opportunity to move up at STEP and assist consumers to have better person-centered services. Kayla continues to fill in as-needed in all areas. She enjoys working with and serving the individuals at STEP. In her spare time, Kayla loves spending time with her husband and two children.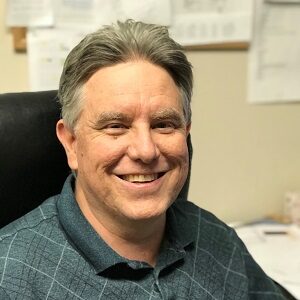 MEL NORVELL
Melvin is a Rasmussen College graduate with an AAS Degree in Business Management/Accounting. He has been with STEP since January of 2016. Just like the rest of the administration team, Melvin has a multitude of duties. However, his main focus is the financial well being of the business. When he is not at STEP, he is enjoying time with family and friends. Mel makes his home in Little Falls, MN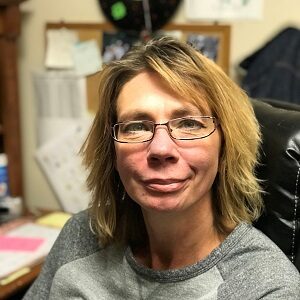 DIANE SCHUETT
As a Program Coordinator Diane works with a a case load of people served to help them achieve their individual goals. Her experience leading up to this rewarding position includes seven years as a trained Medication Aide and Nursing Assistant. She also spent a year with eight middle-aged adults with disabilities in their group home. Diane will assure you her previous experience did not fully prepare her for the complicated math that comes with government compliance. 😊 She has been with STEP almost three amazing years. When Diane is not enjoying time spent with clients and co-workers, she is at her other full-time job raising her family. Diane lives in Todd County, MN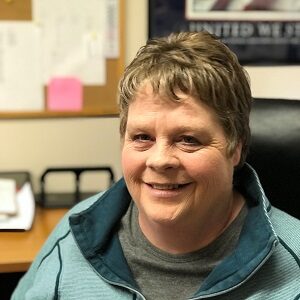 CONNIE SONSALLA
Connie began her career in the Human Services field at this very location in 2007. In 2009, it became apparent she was passionate about serving and teaching individuals with disabilities. Connie attended Alexandria Technical College and received her degree Human Services. Even though Connie started as direct support staff prior to her degree, she was okay with staying "on the floor." Connie enjoyed observing and familiarizing herself with the practical application of her degree. Connie's familiarity with the many individuals attending STEP has made her transition to Program Coordinator much easier. Today, as a Designated Coordinator, Connie is excited to continue serving the same individuals she got to know so well as a direct care staff. As our wall says, "We're all different, but as a team, we all fit together."